Lynkeos Nominated for Two Business Excellence Awards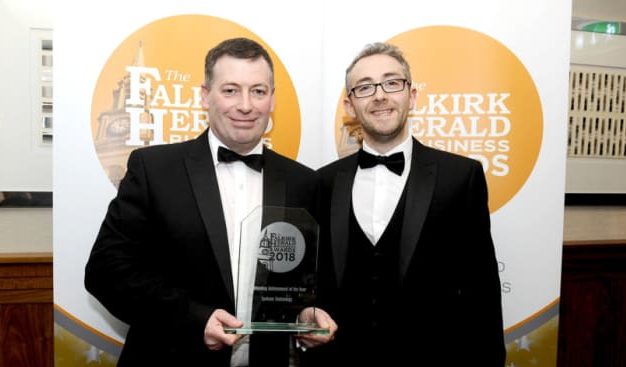 Lynkeos Technology has been nominated and shortlisted for the Falkirk Herald Business Excellence awards for the second year in a row.
Lynkeos is of three finalists for the Digital/Technology Development Award and our very own David Mahon has also been nominated for Entrepreneur of the Year.
Last year Lynkeos was crowned Best Startup at the Falkirk Herald Business Awards, and we also picked up the award for Outstanding Achievement of the Year for our "truly innovative work".
Congratulation to David and everyone on the team!