Managing Director of Lynkeos attends the IAEA Technical Meeting on Muon Radiography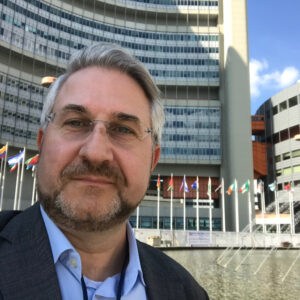 Our  Managing Director, Ralf Kaiser, recently chaired the IAEA Technical Meeting on  Muography. Ralf presented the Lynkeos results on nuclear waste characterisation with muons and also showed some preliminary results on civil engineering applications.
If you wish to learn more about the conference, please click here!